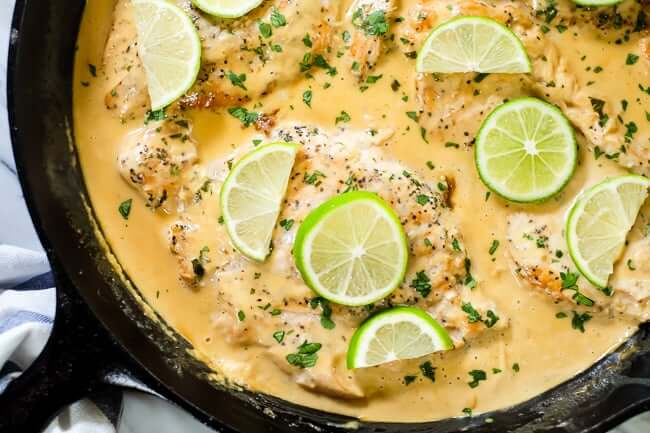 Back In Time
Many years ago I took a trip to Thailand– it was the most spontaneous thing I 'd ever done in my life. The very first time we made this Paleo and Whole30 coconut lime chicken, I was taken right back to my time in Thailand. Isn't it cool and funny how tastes and fragrances can transcend time and put you right back into a memory?! If you have actually ever been to Thailand or had authentic Thai food like Tom Kha soup, you will get what I'm talking about when you taste this coconut lime chicken.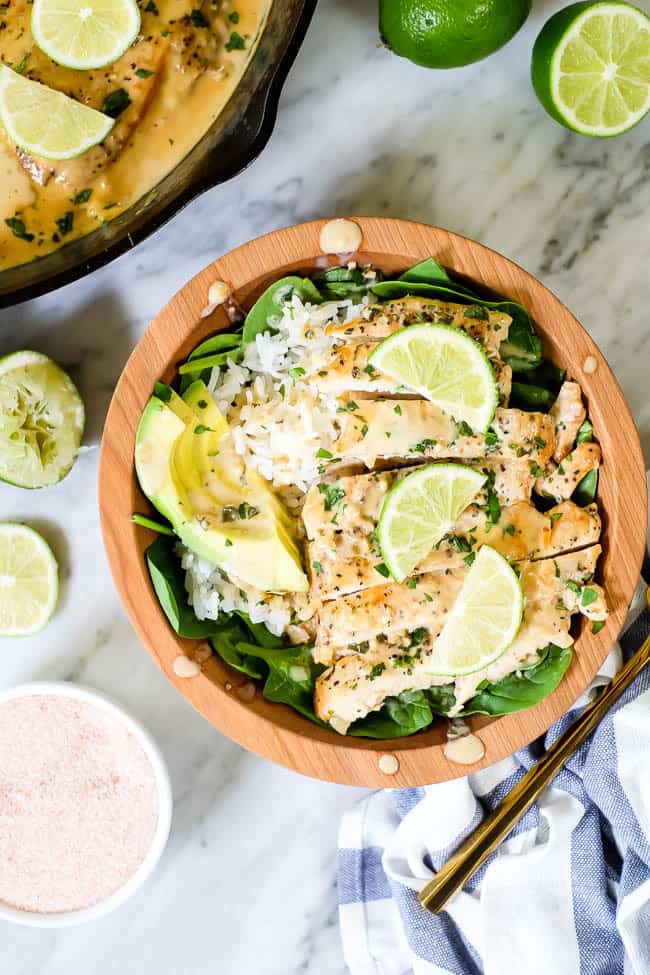 Maybe The Beginning Of My Healing Journey
---
I think the food in Thailand can differ a bit depending where you are situated in the country, however some of my preferred dishes came from the street food on the coast of Krabi– these women and their children would prepare you up the most tasty meals right there at their little street carts, and it was so fresh and genuine. I had no idea up until then that butter and egg yolks were naturally more of an orange color than the dull yellow numerous of us are accustomed to in the United States. However the tastes, the textures, the smells, all of it was so amazing. And every time we make this coconut lime chicken I am advised of how fondly I reflect on this trip. And it was not too long after my check out to Thailand that I started looking into my diet and way of life more. I came house sensation so happy, relaxed and nurtured, and I truly started to wonder why. I started to take a more sincere take a look at my life and what I was doing, where and how I was investing my energy and what was and was not serving me.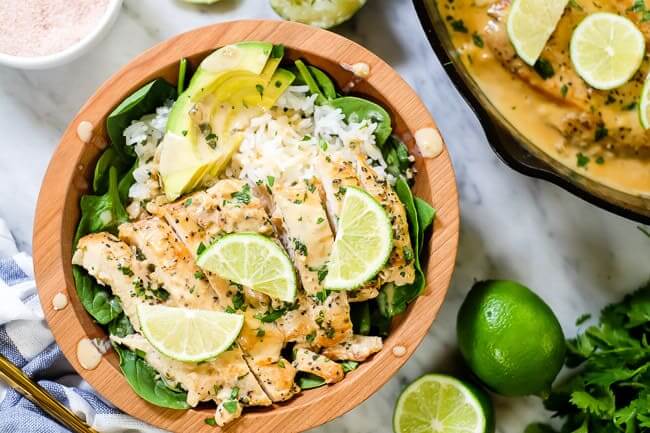 Hindsight Is 20/20
I didn't figure it out rapidly and actually these were the simply the starts of foundation– and let's be completely transparent here– I still do not have everything figured out. What I do know looking back is that I probably felt so excellent when I got home since so many of the day-to-day stresses and concerns were gotten rid of from my life for almost 2 complete weeks. I consumed genuine food in its most natural state, and spent time in nature. I had no concept that all these things have such a big impact at the time, but gradually from this journey forward I began making modifications. I quit a more high-profile, extremely stressful job and transferred to a less demanding and less time-consuming function. I began teaching barre classes more and spending more time mentoring others (a passion of mine). I can see now that all these pieces were starting to fall into place, bit by bit like structure blocks.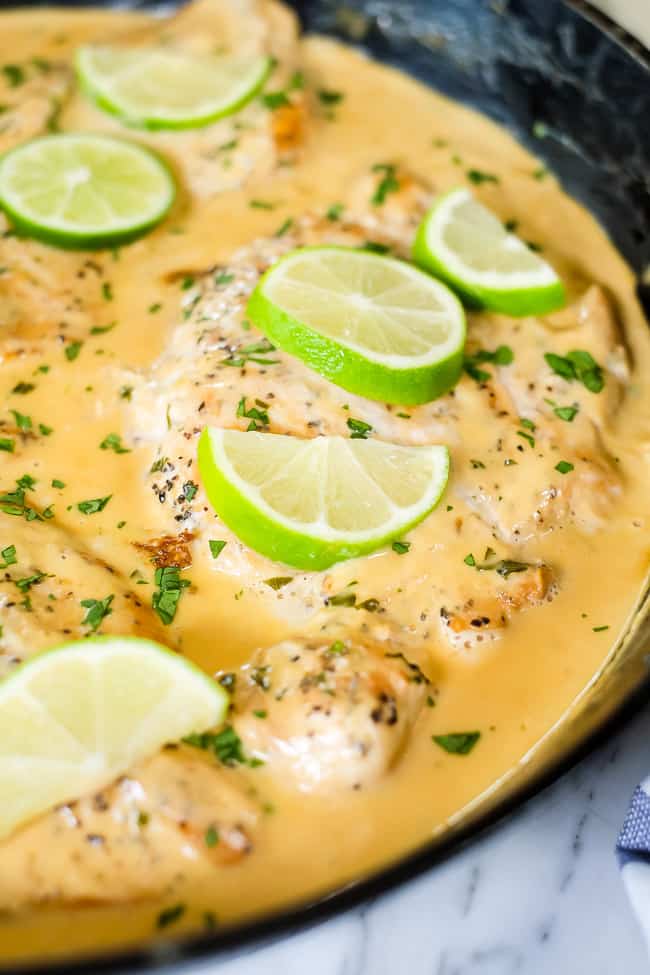 Living + taking risks Aloud
I would say I'm still not excessively spontaneous, however I have actually gotten more comfy taking threats, and what I'm discovering is that all the magic is there when you step outside of your comfort zone. Just see how it feels. Does it make your soul shine?
And for reals, Justin and I both chose to take the biggest danger of our lives to date almost 2 years ago– we stopped our difficult, corporate tasks, sold our homes and transferred to a smaller town. We started a business in our in-home office and began dealing with this blog site full-time, creating scrumptious yet easy and approachable Paleo and Whole30 recipes, like this coconut lime chicken.
We chose for perhaps the very first time in our lives to follow our enthusiasm and our hearts. They believed we just needed a break from genuine life for a little while. Here's the thing– we understood that genuine life is whatever you make it to be, and we chose we desired to live life on our own terms.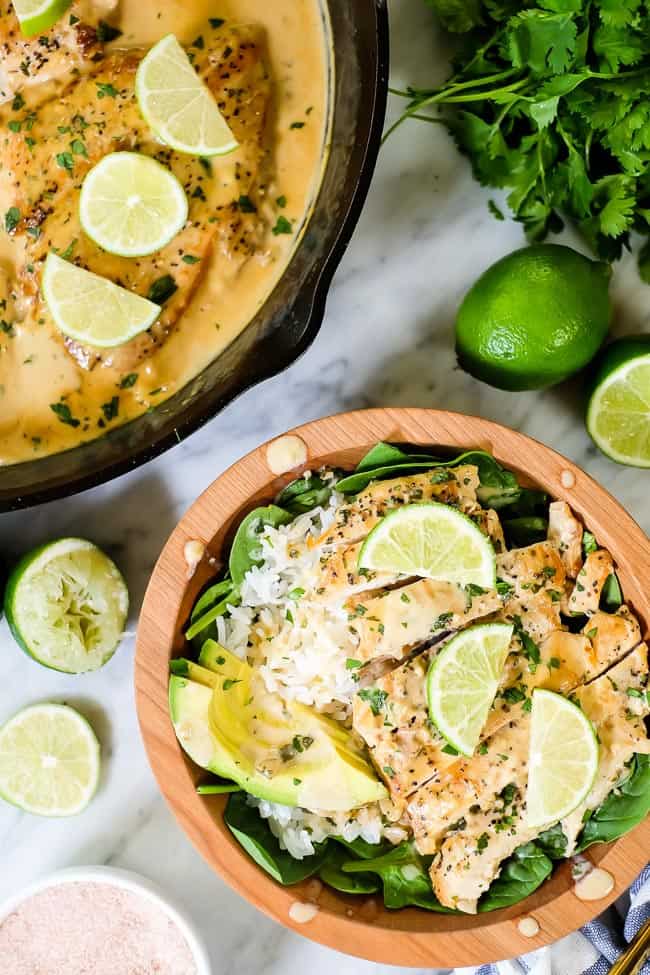 More Recipe Ideas & Resources
---
Coconut Lime Chicken (Paleo, Whole30 + Keto).
Preparation Time:
10.
minutes.
I actually enjoy Thai food and it always feels like home cooking to me! This Paleo and Whole30 friendly coconut lime chicken is so tasty, satisfying and fresh!
1.

shallot, diced.

4.

cloves.

garlic, minced.

1.

tablespoon.

fresh ginger, grated on a microplane.

1/4.

cup.

fresh cilantro, chopped.

( plus more for topping).

1/3.

cup.

lime juice.

( about 2 limes).

4.

chicken breasts.

2.

tablespoon.

avocado oil.

( or coconut oil).

1/4.

cup.

chicken broth.

1.5.

cups.

full fat coconut milk.

Salt and pepper.

Lime pieces for topping.

( optional).
Guidelines:
Prep shallot, garlic, ginger and cilantro as noted. Juice limes and set aside.

Place the chicken breasts in between two pieces of parchment paper and pound them down to make them even in density. Sprinkle each side of the chicken with salt and pepper.

Heat a big frying pan over medium heat and add avocado oil.

As soon as hot, add the chicken to the pan (you may need to prepare the chicken in 2 batches depending upon the size of your pan). Cook, without interrupting for 3-4 minutes, until a nice brown crust has formed. Flip and cook another 3-4 minutes on the other side, until the chicken is mainly prepared through.

Remove chicken from the skillet and set aside. Lower the heat to medium.

Include more oil if required and add the garlic and shallot to the pan. Cook, stirring constantly, for 1-2 minutes.

Add chicken stock, coconut milk, lime ginger, cilantro and juice to the pan. Stir to blend, scraping up any browned bits staying in the pan from when you cooked your chicken.

Add the chicken breasts back to the frying pan with the sauce. Cover and turn heat to low. Simmer for 5 minutes, or up until the chicken is completely prepared.

Serve with veggies, potatoes, rice or cauli rice. Spoon some sauce over everything for serving. Sprinkle with cilantro and garnish with lime pieces (optional).
Article source: https://realsimplegood.com/coconut-lime-chicken/